For any of you who are interested to see, here's a couple of pics of the initial construction that's been going on at my soon-to-be-open restaurant. Descriptions under each pic.
This is shortly after we signed the deal with the landlord. Not much done at all, just the opening for the patio being opened up on the left ahead of them doing the framing.
A view of the new elevations. The sign fronts onto Ontario's major highway, the 401, and now is virtually impossible to miss from both east and westbound lanes.
Closer. You can see they've completed the framing and windows for the patio door on the left.
This is where the main entrance will be. The guy was just finishing up the double doors.
My biggest complaint has been the fact that the receiving doors are lower than the main floor of the restaurant, so it's gonna be a pain in the @$$ to get my deliveries up these stairs. Oh well..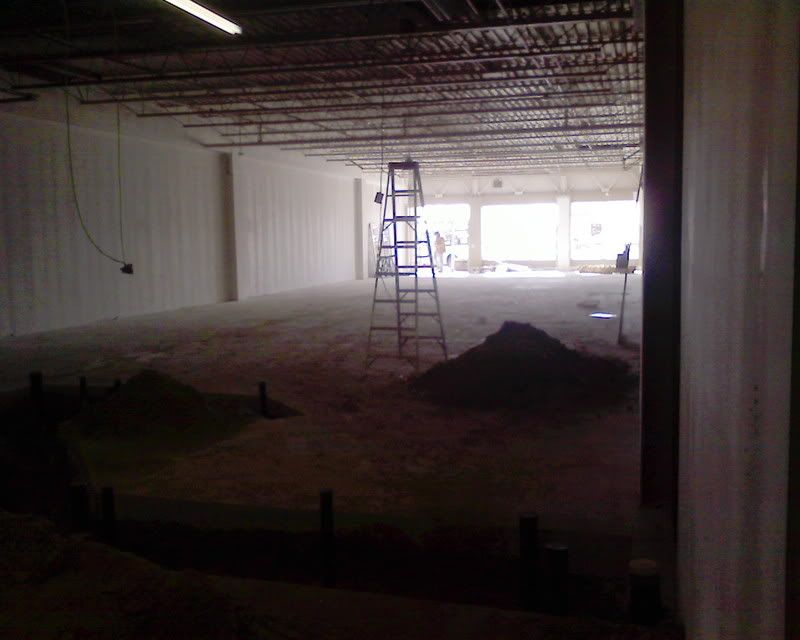 From the inside, looking toward what's going to be the front of the restaurant. They've dug the trenches and installed the sanitation pipes for the washrooms.
Just another look towards the front. There will be 180 seats in this place, plus 20 seats on the patio.
If anyone's interested, I'll post more pics as the work is being done right up til our opening :)