My odometer knob broke off the speedometer on my '81 XV920RH….
I finally got around to checking it out, to make it work again…
The most effective and easiest fix requires no tools and takes only seconds.
I used a rubber
Vacuum Cap
(purchased at an auto parts store) It fits 3/16" or 1/4" vacuum port and is 1.25"/30mm long…Looks like:
Stick it through the hole on the speedometer, where the old knob used to be, and work it onto the end of the odometer
shaft…(should be approx 1/4" of shaft remaining)
EX;
Should be a tight fit and last a long time…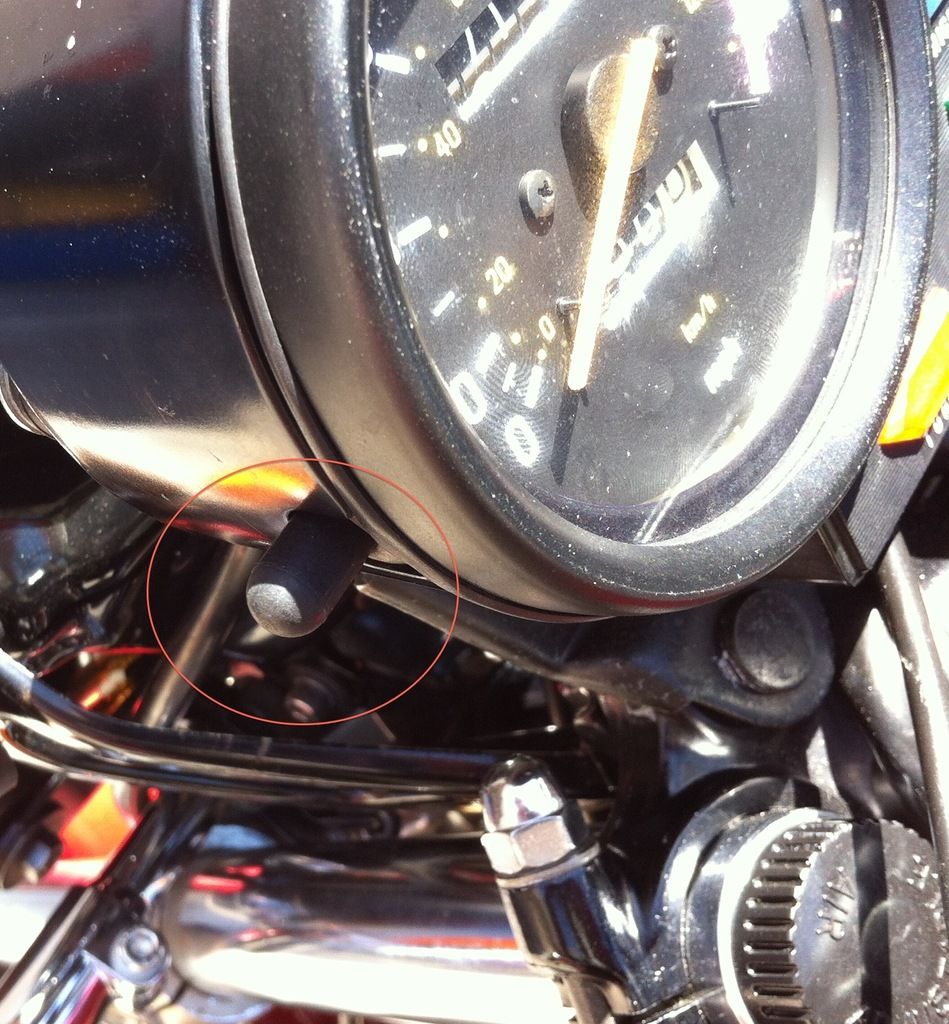 Once you have got it, you might want to pull it and reattach it with a drop of glue.
So far it's working fine and feels more secure and stiffer than the original.
.
.)