Hi all,
Joined the forums a few months back, as a result of purchasing an XVS250 for the Mrs to learn to ride on (hence the username...I'm ostensibly here on her behalf).
Anyway, I purchased this little thing off ebay, for quite reasonable money. It has 15,000-odd kms on it from new, and has been stored for a number of years (hence the low kms). Maintenance wise, it needs fork seals (bought but not yet fitted), new tyres (originals were starting to show age crack in sidewalls), and a general tidy up. Once cleaned and polished, it came up as one would expect a bike with 15000kms on the clock to.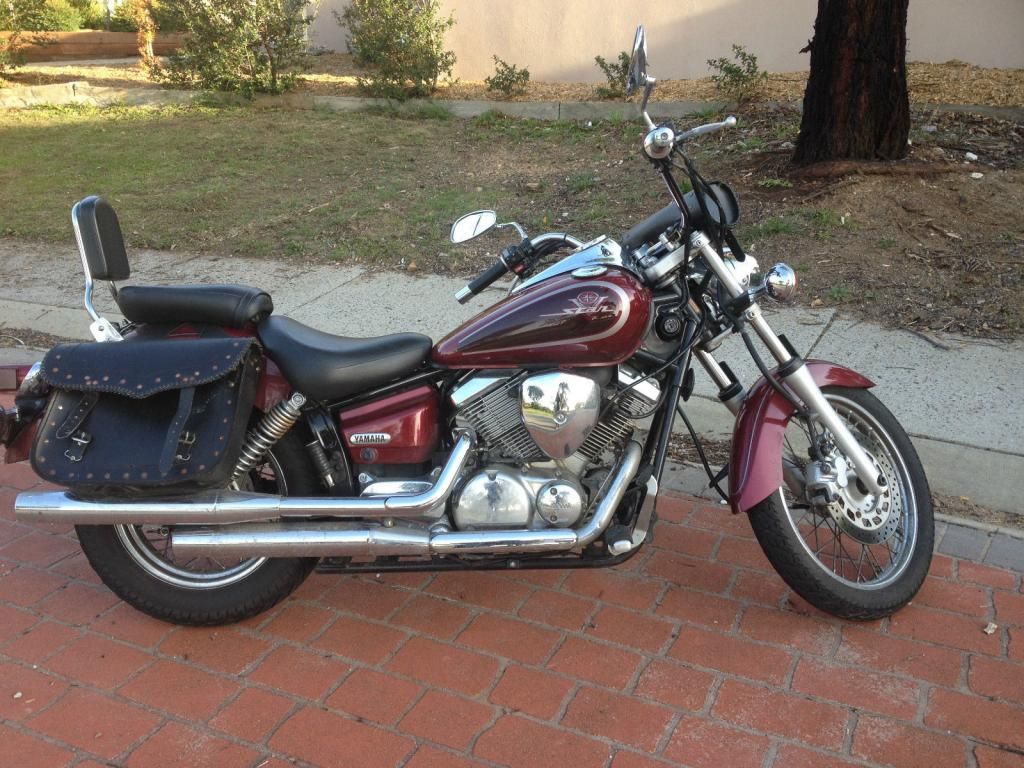 This is the bike as it was when we purchased it...
...and this is as it was with new tyres and a general clean-up.
Of course, what it really needed was some decent pipes, as the originals sounded like a sewing machine. I wanted it louder as my wife is going to be the primary rider of the 'bike, and as a novice rider, she needs every advantage she can get. If car drivers can't see her initially, they will at least hear her, so will at least look around for the source of the sound...(Or so the theory goes).
As you'll know, there are precious few after-market exhaust options for these bikes, so I got in touch with the guy on here who fabricates batch runs, but the price, (esp. the freight to Oz), scared me off.
I then perused the "Webike Japan" web-site, and reviewed their range of exhausts to suit XVS250s (they list a few), and decided on these ones
http://japan.webike.net/products/21400976.html
, as they were the cheapest, and that suited me as I'm "fettling" the bike on a budget. I took the chance and ordered them.
They rocked up yesterday, and I thought I'd have a bit a of a look to "see" if they might fit. I had visions of snapping exhaust bolts etc, so initially was just going to get an idea of whether they would fit or not, and leave it to a mechanic to actually fit them. However, one thing led to another, and I found that I was able to (fairly easily) remove the old system. The new system was a simple, direct bolt on. The entire process (from takng the new pipes to the garage, through to test starting the bike with the new exhausts on) took less than an hour.
This is what the bike looks like with the new pipes: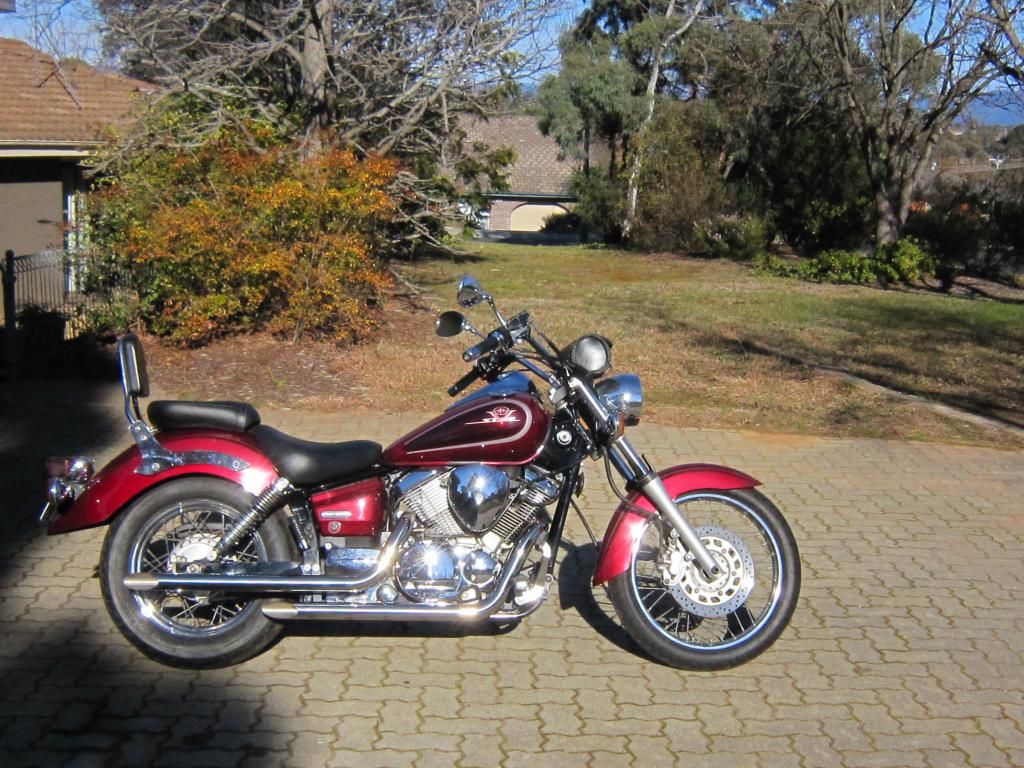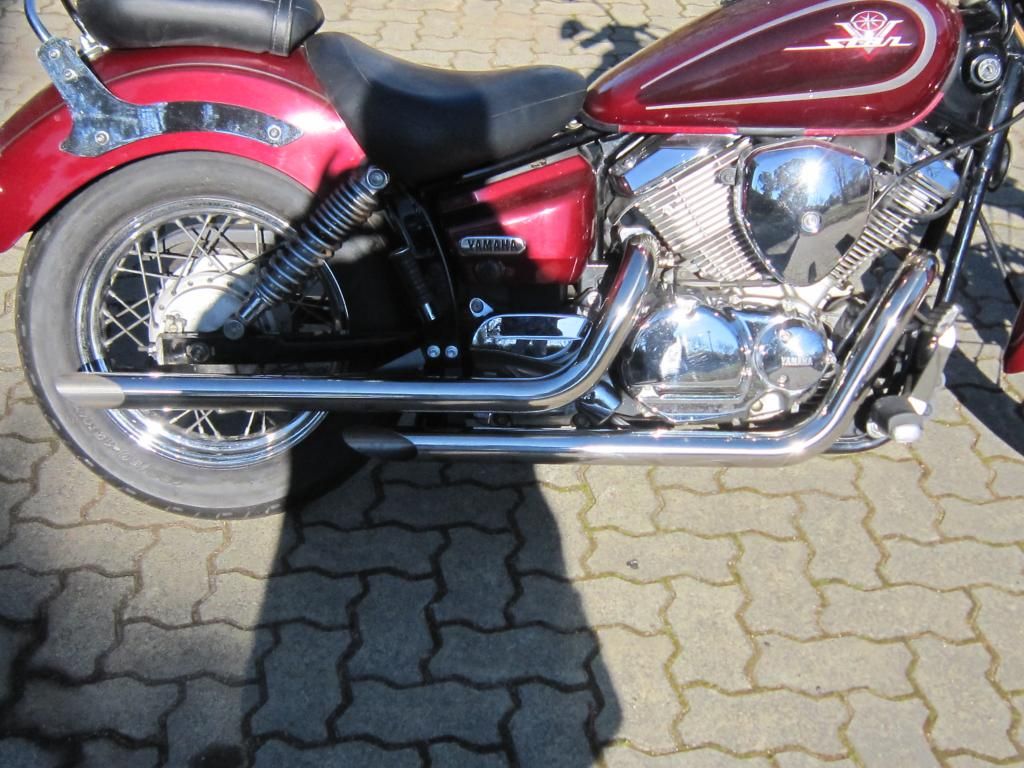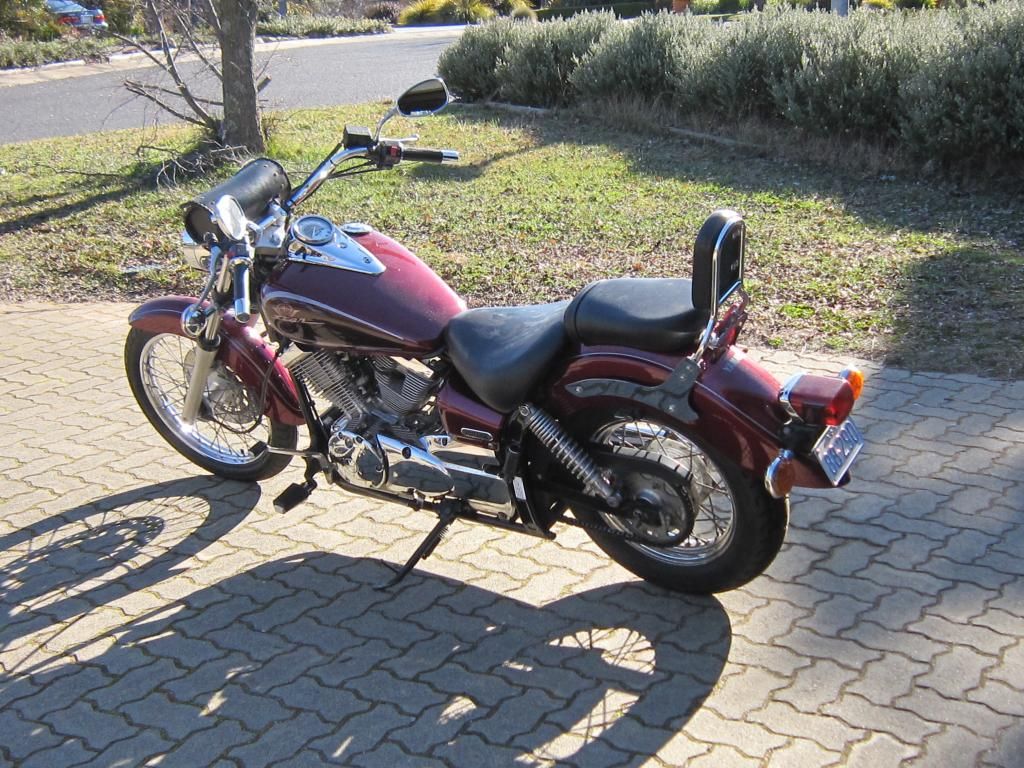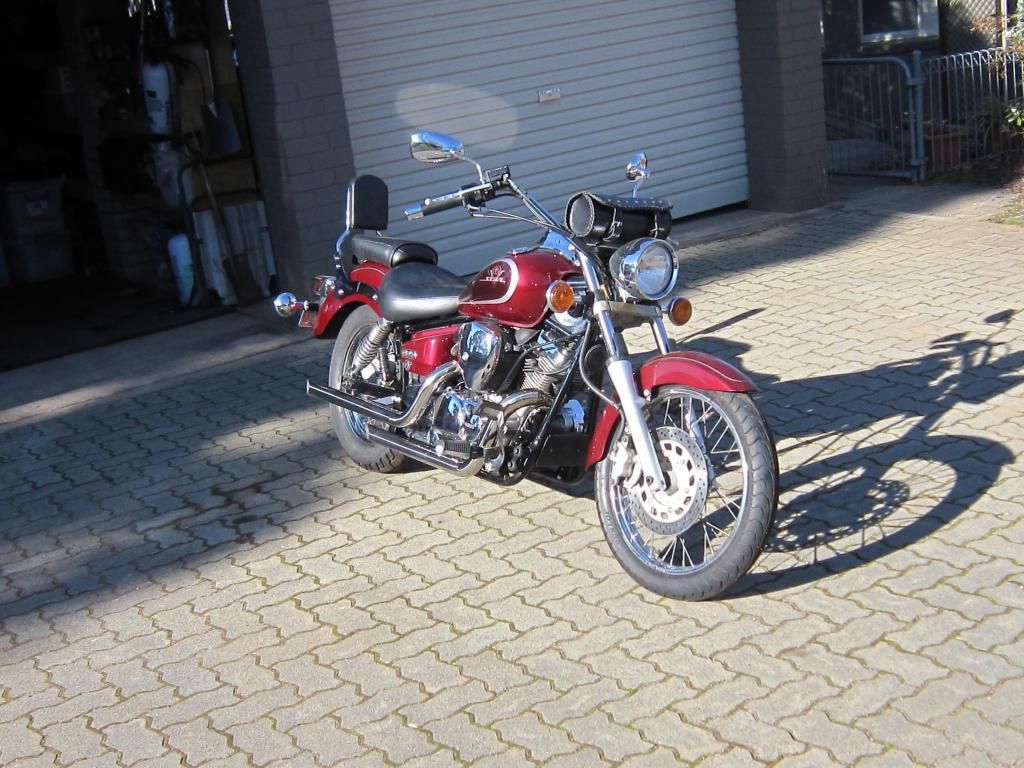 Things I'd still like to do include replacing the nuts on the front pipe with the supplied new ones (this was just a test fit, after all), and to replace the two "locating bracket" nuts toward the rear of the bike with black ones, which will blend in with the surrounding dark paintwork a bit better.
So, how's it sound? In a few words, "chalk and cheese" compared to stock. Personally, I think they're a "smidge" too loud, and that's with the baffles in! The bike genuinely sounds like a "mini-Harley" now. A mate who came over to take a look/listen said that it "sounds far better than any 250 has a right to". I'll post the thread, and see if I can take/link a video of the bike running, later.
The pipes cost me around $370 shipped from Japan to Australia.
All-in-all a good mod for not too much money.