So I've got this here '82 XV920 and I've kinda been turning it into a pseudo adventure bike. I'm finally getting some work done to prepare it for this years adventuring, and digging into doing the fork seals and fluid has gotten me thinking. What things, if any, has anyone done to improve offroad performance? I've seen plenty of threads about the progressive springs, but those seem best suited to on road travelling as they stiffen the front end and I'd like to go softer. And taller. I'll be putting in a lighter weight fluid, but i dont rrally know what to do past that. I'd like to get rid of the air adjustable crap, as I've found air adjustable things to be quite underwhelming for offroad duty. Are there any taller forks that may work with the standard front wheel setup? Ive been thinking of looking into KLR650 forks (or something similar) but as I've just put on a fresh front tire, that will wait atleast one season till i burn this one off. Any thoughts and ideas anyone has would be welcome.
Now, some pretty pictars..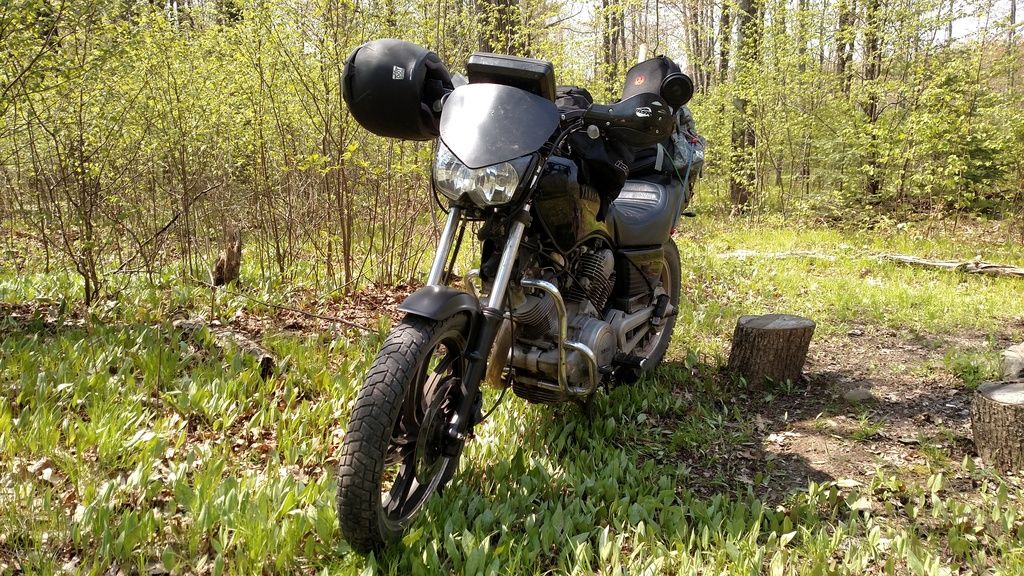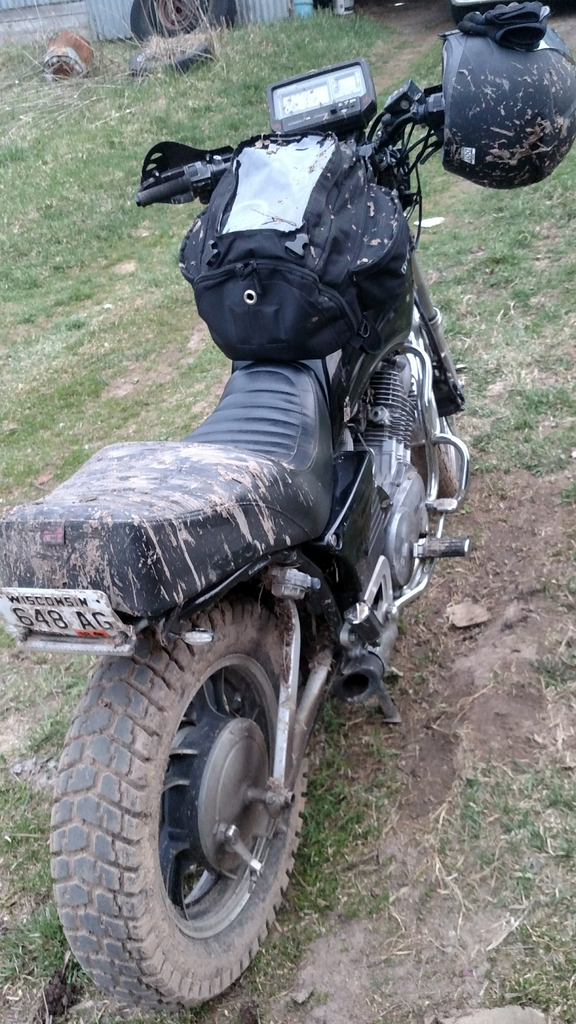 And just for the heck of it, heres a burnout vidya.
https://youtu.be/M5yb9l5JRvU